At the Council of Europe in Strasbourg from 28 to May 30 there has been an symposium of the No Hate Speech.
This conference's subject was to discuss of the evaluation of the No Hate Speech Movement campaign at the European level and to identify measures for its follow-up and sustainability of the results in youth, human rights and education and media related policies.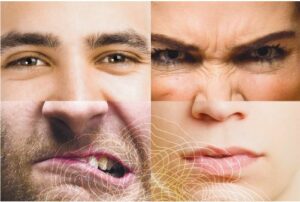 Alarmed by the rise of extremism in Europe and the constant presence of hate speech on the web and especially in the social media, Licra has decided, in partnership with the Council of Europe and other INGOs' to open up the debate about hate speech and cyber hate.
Due to Islamophobic acts, xenophobia and the development of new forms of anti-Semitism, action must be taken to fight against this urgent situation.
The objective of this Symposium is to contribute and develop proposals to clarify and give responsibilities to institutional, political and social leaders as well as to citizens and NGOs while promoting European legal framework about cyber hate.
These Symposium conferences, workshops and panels were focused on cyber-hate. European guest-speakers will be present to share ideas and proposals.
Friday, 29th of May I have participated in the discussion on Anonymity and identity.
Saturday, 30th of May I have participated in the discussion on Cyber security and Human Rights.
This is a debate that deserves indeed to be followed.
No Hate Web. No Hate Speech.