The last innovation available on our international online shops is a sales service aimed at corporates with a dedicated team and a service for the direct delivery to the end customer.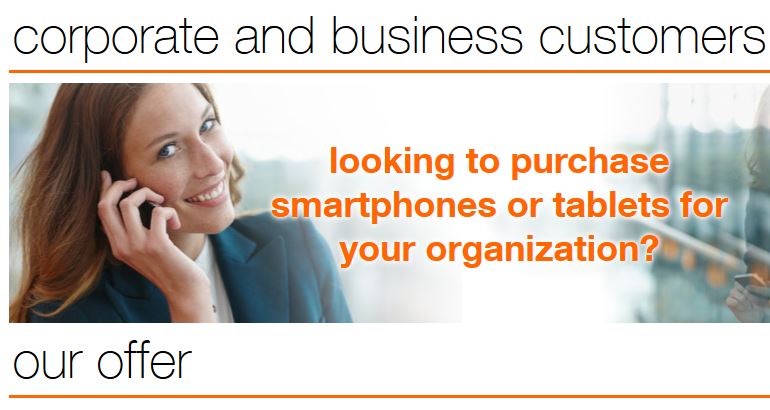 This new solution consists in providing our whole range of products to companies with a customized service and a dedicated pricing system
We offer a wide selection of products: unlocked smartphones and tablets, accessories, gadgets and all the latest creations of the digital market such as the Smart Watch.
Corporate customers will be able to choose among a lot of brands like Sony, Samsung, HTC, BlackBerry, Acer, Motorola, Nokia, Asus, Microsoft, LG, Huawei, and Google Nexus.
With this service, the delivery is simple and fast and we take care of the entire supply chain.
You'll be able to find a corporate corner in the following countries: